Show me everything!
Pottery Animal Box
A mini-animal on a box. The box opens by lifting off the upper section. Use it to store cat/dog treats, matches, buttons, toffees, candy, coins, cottonbuds ... The height is measured to the top of the box - the animal adds extra height. We tend to have cat and dog boxes in stock, but other animal variations we make to order - please allow three to four weeks for delivery if not in stock.


Price: £ 28.00

Everything at Muggins is crafted by hand

Approx size in inches: 6.5 high x 2.5 wide x 2.5 deep

Approx size in cms: 17 high x 6 wide x 6 deep

Glaze finish: available in a plain glaze - more info

Bespoke name - you can have one added to this item - read more

Pottery Animal Box - examples
Please remember that all Muggins items are hand-made - the photographs below show a sample of the range available. Characteristics and glazes will vary for each individual hand-made item.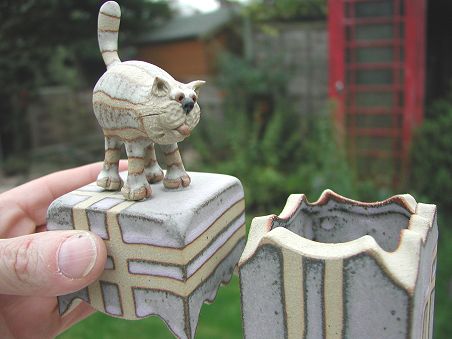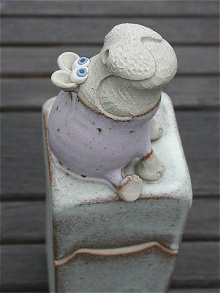 My husband bought me a Piggy moneybox that arrived a couple of days ago. I just wanted to let you know that I absolutely adore it and with it being handmade too, it makes it extra special.

A big thank you to the person/s that moulded and sculpted this wonderful piece of pottery.

Posted to Worthing, West Sussex